JumpChamp is supported by its readers. If you buy through our links we may earn an affiliate commision. Learn more.
Silverback hoops have a reputation for being some of the most beginner-friendly and best wall-mounted hoops on the market. These hoops are easy to install and assemble and feature a wide variety of parts that arrive assembled, right out of the box. Aside from their easy assembly and fast and simple installation, models such as the NXT are considered pro-quality hoops that can be used by players of all ages ranging from young children to adults.
If you're known for your dunking skills and you need a hoop that can handle rough use when you're practicing at home, this model delivers. It's not the cheapest model on the market, but for the price, you'll get a system that can handle adult use, a rim that's highly adjustable, and a hoop system that comes with a long warranty that covers this model from damages and manufacturing defects.

Our Verdict: It's no secret that lower-priced wall-mounted hoop systems are a better fit for younger players. But if you have an older teen who needs a hoop they can use to grow as a player, or you want to play a quick match of two on two with your buddies, this system's durable design, combined with the spring-activated breakaway rim, steel powder-coated construction, and adjustable design is everything you need to enjoy a game right in your own driveway. The adjustable design will be a huge selling point, especially for families who love to play together. The rim can be adjusted from seven and a half feet up to ten feet, so it's perfect for small children, kids, teens, and adults.
The steel powder-coated construction adds to the hoop's durability, as does the polycarbonate backboard which won't crack or shatter, even if you dunk on it. The lower price makes this model affordable, even for the family on a tight budget. Basically, this is a great system for players of all ages, and a great fit if you're looking for a space-saving model that allows you to enjoy a game of horse or one on one, in the comfort of your own driveway.
Overview and Features
Having a hoop system at home can take your playing skills to a whole new level.
Improving as a player, learning how to get better at dribbling, free throws, and how you move on the court will all depend on how often you practice. If you don't have the right setup at home, then this can be very limiting. Many home systems simply aren't strong enough to handle rough play. But if you're looking for a model that can handle an intense game with you and your friends, or those long daily practice sessions, this is a system that's tough enough to handle plenty of use and abuse.
This model comes with a fifty-four inch backboard, with an angle setup that gives the player plenty of room to move under the hoop. Now, you can shoot hoops in the comfort of your own driveway, thanks to this tough wall-mounted system that features an attachment for the garage. The space-saving design allows you to mount the hoop either indoors or outdoors, using the included wall mount. The hoop arrives partially assembled.
Silverback NXT Wall Mounted Adjustable-Height Basketball Hoop
Design
For a hoop system, durability will be one of the most important characteristics to pay attention to for a number of reasons. A hoop that doesn't allow you to play to the best of your ability isn't going to help you build your skills.
If you need a home setup for practice, whether you're perfecting your basketball crossover moves, jump shots, or dunking skills, this versatile, durable hoop system is tough enough to handle it all.
The highly adjustable design allows you to move the hoop from seven and a half feet up to ten feet. Since it's adjustable, it's perfect for players of all ages. The powder-coated steel frame construction offers top of the line durability, so the hoop can handle intense gameplay, dunking, and more. This wall-mounted design will take up less space compared to a portable basketball system, so you can finally enjoy a game of hoops in your own driveway, even if you're tight on space. Often, models in this price range aren't designed for adult use and if they are marketed as adult wall-mounted hoops, most manufacturers recommend that players avoid dunking in order to prevent damage to the rim and backboard. But this well-built, pro-quality hoop system is different. The durable design combined with the breakaway rim and polycarbonate backboard will allow you to play hard, put your skills to the test and improve as a player, and all without leaving your driveway.
Assembly
On average, most wall-mounted systems can take approximately two hours to assemble.
As I mentioned earlier, this hoop system is one of the easiest to install, with an average assembly time of one hour. Many of the parts come partially assembled, allowing for a much faster setup and installation.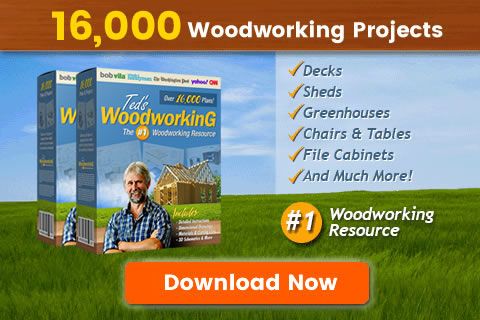 Rim
The breakaway, spring-activated rim is very flexible and will prevent the backboard from shattering, while protecting the player from injury. This rim effortlessly flexes under pressure in a manner that's similar to the rims used by the pros in the NBA.
Steel Crank Actuator
The all-steel actuator allows you to quickly and accurately adjust the height of the rim.
Backboard
The backboard height is thirty-three inches and it's made out of tough polycarbonate, which is designed to take a beating, so you won't have to worry about the backboard shattering like you would with a standard glass model. The Infinity Edge backboard features edges that wrap around the backboard. A single piece of material is used for improved durability and rigidity.
Specs
The backboard measures in at fifty-four inches, with an adjustable rim height that ranges from seven and a half feet up to ten feet.
Warranty
The hoop is covered by a five-year product warranty.
Advantages and Disadvantages
Pros
Highly adjustable rim height
Backed by a five-year warranty
Low price
Breakaway spring-activated rim
Fast assembly time
Cons
Assembly is a two-person job
Does not include hardware needed to mount the hoop
Silverback Versus Goal Setter Adjustable Glass Backboard Wall Mounted Basketball Goal
So, how does this model by Silverback measure up to the competition? The Goal Setter is another wall-mounted system that comes loaded with all the features the dedicated player will love. Adjusting the height of the rim is fast and easy, with the use of the external height adjustment mechanism. The hoop's compression lift system allows for fast and smooth height adjustment, while the acrylic backboard is thick and rigid. However, it's not quite as durable as the polycarbonate backboard on the NXT. Additionally, acrylic is prone to chips, cracks, and scratches, so if you're looking for a backboard that will continue to look good, you may want to pass this model by.
However, the competing model can adjust from six feet up to ten feet, making it a better choice for younger children, considering the NXT has an adjustability range of seven and a half feet up to ten feet. Additionally, the competing model has a longer assembly time, which may be a deal-breaker for some potential buyers. If you're on a tight budget and looking for a pro-quality hoop system that's affordable, easy to assemble, and one that won't break the bank, then I'd stick with the NXT. If you're looking for a system that's modeled after the type of hoops you'll find the pros using and you can afford it, you may want to take a closer look at the Goal Setter.
Conclusion and Rating
Our Rating: (5/5)
This model proves that you don't have to spend a fortune to get a pro-quality wall-mounted hoop system. In fact, this is a great option for the family on a tight budget.
If you're looking for an affordable, durable, wall-mounted hoop, then look no further. The NXT is very easy to assemble and mount, with an average assembly time of a little over an hour. This will be a huge selling point for the buyer. The included polycarbonate backboard is built extra-tough, so you won't have to worry about the backboard shattering if you want to practice your dunking skills. The adjustable rim makes the hoop perfect for players of all ages, with a height range of seven and a half feet up to ten feet.
The breakaway rim is spring-activated and rigid, which means it's designed to take a beating and keep on going. While it's not the cheapest hoop system on the market, it possesses many of the features you would only expect to find on higher priced models. Basically, this is a pro-quality hoop system all the way. I gave this model a rating of five out of five stars.