Last Updated on: May 28, 2023
College basketball is all about tradition, school pride, and history. Many of the biggest colleges throughout basketball history have created some pretty unforgettable moments. Some of the best players have set incredible records that have shown the light on some of the best basketball college programs in the country. Many of the top schools have been home to some of the greatest coaches in the world. Other colleges have turned out some of the biggest names in the NBA.
Deciding which college offers the best program can be a challenge, making it difficult for top high school players to choose a college to go with and which basketball program has what it takes to help them realize their goal of entering the NBA after graduation. There's really no straightforward way to choose the top program or determine which program is better than another. There are many people that will define a top program based on how many championships that particular school has won, while other people will value total wins over a period of years.
With this in mind, I've created a list of the top college basketball programs in the world. Below, you'll find my extensive list, why each college earned a spot, and what earned these schools a spot on my list.
What Makes a Basketball Program Great?
There are many good college basketball teams that perform well during March Madness, the challenge for conference championships, and those that are constantly winning games. Then, you'll find programs that are able to consistently do all of these things season after season, regularly finding themselves contenders for national championships. These are the top programs in college basketball. While each program has unique features that make them great, many share similar characteristics.
Huge Fanbase
Each program that made it onto my list doesn't have seasonal supporters or casual followers, they have diehard fans that live and breathe basketball. To earn a reputation as a top Best Basketball College Programs, a team must have passionate boosters that back the team and a rabid fanbase. Michigan, Kentucky, and Kanas have some of the most intense fans in all of college basketball.
Recruiting Success
For any top basketball program, recruiting is considered the lifeblood. If a head coach and staff fail to bring in top-level talent, then their program isn't going to stay on top for long. A basketball program in general is a major recruiting factor and one that tends to draw in the best high school players. These are considered the destination programs, the ones that can lead to a career in the NBA. The best head coaches are very selective when they choose a player, matching a player's skills to their system, looking for talent that can complement or match their style of play.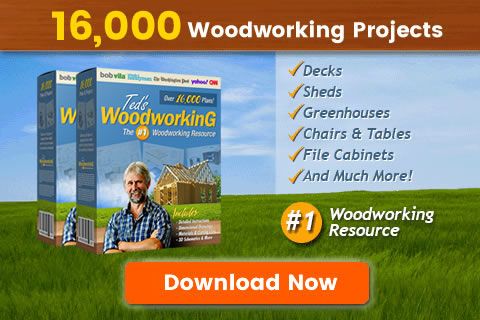 Player Development
Every major college in the country will have a weight room. The top basketball college programs invest in modern training facilities to use effective techniques for their team. They have full-time conditioning and strength directors to improve player performance and prevent injuries. In the past, players and coaches were cautious about weight training affecting hoop skills. But now, players lift heavy weights to get stronger, resulting in fewer scrawny basketball players on the court today compared to a few decades ago.
March Madness
While winning is important any time during the basketball season, regular conference championships and season victories are definitely noteworthy. However, a trip to the final four will put a team and their coach into a whole new category. Programs tend to move into a select status based on what they accomplish during late March.
Leadership
The most significant and common factor among the top best basketball college programs is the best leadership, in the form of the head coach. These are the coaches that establish the culture, set the course, and put the face on a top program. Their influence with the staff, players, boosters, and recruits is what shapes how a program is perceived and makes it what it is. Many of the top programs have been led by the same head coaches for many years. These are the coaches that have incredible drive, excellent leadership skills, and know how to make effective in-game adjustments. The top coaches will consistently position the program, the team, and the players for distinction and success.
Only the Best
Below, you'll find a list of the top ten basketball programs in the country. Each of these teams has an impressive playing record throughout history, have been lead to final four appearances, title wins, and earned their spot on the list, mainly due to impressive leadership and the top players in the country. Some of these players you'll be familiar with and have gone on to be part of the most iconic basketball duos, such as Magic Johnson, Wilt Chamberlain, and even Michael Jordan. Players of this caliber have also helped to contribute to their alma mater's success. Who wouldn't want to belong to the same college basketball team that Michael Jordan did? But aside from head coaches and producing some of the biggest names in basketball history, these programs are what they are because of how rigorous the training programs and practices are.
Each team has a nutritionist, sports medicine therapist, massage therapist, and personal trainers, in addition to several coaches and the all-important head coach. The staff works with each player to teach them how to move without putting themselves at risk of an injury, how to jump higher and basically pushes each player to be their best. All of these factors together create some of the leading programs in the world. If you're a diehard college basketball fan, then many of the schools that landed on my list will come as no surprise, but you may learn some interesting facts about each school's history that you weren't aware of.
Ohio State
This school has a total of sixteen hundred and seven wins, earned one national championship title, and has a total of twenty-eight NCAA tournament appearances. Ohio State first made us sit up and take notice in 1938, by finishing the National Runner-up spot. The team has made it to the national semifinal a total of eleven times in the school's history, making them the sixth all-time basketball team in NCAA's records. However, their final four appearances only resulted in one championship win, way back in 1959. Their lack of championship wins is what deters some of the biggest names in high school basketball from choosing this program. Yet the team has won over sixteen hundred games and landed the conference regular season title a total of twenty-two times, which is definitely impressive.
Thad Matta and Fred Taylor are both head coaches that have led the school's greatest runs. Taylor led the team to a total of three consecutive appearances in the national finals, which includes the team's only championship win. Matta led the team to their eleventh appearances in the final four and the national final back in 2007.
Connecticut University
This school has 1,500+ all-time wins, 3 NCAA championships, and 4 final four appearances. Despite being a newcomer, they've made their mark with multiple national championships in 15 years. Jim Calhoun, a prominent head coach, built a successful program in the late 1980s. The team's 3 NCAA titles caught attention. They also reached 4 final fours and won 29 conference regular season titles. Before Calhoun, the program lacked major accomplishments, affecting their ranking among the best basketball programs. The team has performed well overall, but the lack of championships hinders their ranking.
Michigan State
There's no doubt that Michigan State is one of the biggest names in college basketball. This team has provided fans with some of the most impressive historic moments in college basketball. The team has remained one of the most dominant in the world for the past two decades.  Head coach Tom Izzo led the team to a total of six final four appearances during his time as head coach. This includes the team's second national championship run back in 2000. The Spartans are also one of the only schools that have won multiple championships. The team's most famous alumni is the great Magic Johnson. Considered one of the best point guards in the history of the NBA, Magic squared off against Larry Bird and Indiana State during the 1979 final. This game is still considered one of the most impressive and exciting title games in basketball history. Magic has always remained a key figure in the school's history and reputation, just like Jordan's impact on the University of North Carolina. This school's most successful period is led by coach Izzo.

University of Louisville
The Louisville Cardinals advanced to the final four for the second time, under the head coach Rick Pitino. This school's basketball program is considered one of the best in the country. The team has advanced to a total of nine final fours, under three different coaches. But none of the coaches were quite as successful as Denny Crum, who led the program during the early 1970s when he led the team to the final four for a total of six times during his fifteen seasons as head coach. The 1980s was the team's best decade by far, considering they won a couple of championship titles. Before Crum, the school wasn't considered a dominant power. While the school's basketball program may not be number one, it definitely has a proud history.
Indiana University
The Indiana Hoosiers are considered one of the biggest teams in the league for a reason. The team was once led by Bob Knight, who happens to be one of the greatest college basketball coaches in history. Knight took the team to victory time and time again during the 70s and 80s. When the team won their title back in 1980 it was clear that they were unstoppable. Knight also led the team to a national championship in 86 and 87. In 1976, the team had a perfect season, finishing 32-0. Their impressive undefeated record still stands today, making it one of the most impressive seasons in all of college basketball history. Before Knight, the school also saw some success with Branch McCracken, who ran the team from the late 30s to the mid 60s. During this time, he achieved some great success, leading the team to national championship.
University of Kansas
The Kansas Jayhawks are hard to rank due to their unparalleled longevity, tradition, and history. They have won three NCAA titles, which is impressive. They reached nine NCAA national games but secured only three trophies. The program gained recognition in the 1930s, 1950s, and 2000s. Head coach Phog Allen contributed to their proud history, leading them to three national title game appearances and having an arena named after him in Kansas.
Duke University
This team's program is legendary. Mike Krzyzewski is considered one of the greatest basketball coaches of all time and he's responsible for putting the school's basketball program on the map. He led the team to a total of four NCAA national championships, in addition to eleven final four appearances. But the team's success was very limited before this coach led the team to victory and totally changed the school's basketball program from the ground up. The team has won a total of twenty-four ACC tournament titles, and have made an appearance in NCAA tournaments thirty-six times, which is why this school's basketball program is considered one of the best in the country.
North Carolina University
Adding North Carolina to the list was definitely a no-brainer, especially considering the school's basketball program turned out one of the best basketball players of all time: Michael Jordan. When a school plays in the final four consistently, it's a clear indication of a program's quality. In terms of all-time wins, this school comes in third after Kentucky and Kansas. North Carolina was a school that dominated during multiple eras in college basketball, starting with its first national championship in 1957. Head coach Dean Smith led the team to victory in 1982 and again in 1993, including many final four appearances during that particular era. In 2004, Roy Williams took over the program and guided the team to two championships, one in 2005 and another in 2009.
This school is also one of the schools that has two head coaches that won multiple national titles. However, the school's place in all-time championship wins isn't enough to earn them the number one spot on my list of the top college basketball programs.
UCLA University
While North Carolina landed the number three spot on my list, UCLA comes in at number two. This is a school that has rich basketball traditions and has earned a total of eleven national titles. This school is tied with North Carolina for its eighteen appearances in the final four. In NCAA tournament appearances, this school comes in at number two. Often, when a college basketball fan thinks of this school, they think of the hall of fame head coach John Wooden. This coach is the main reason the school's program is held in such high esteem. Basically, the coaches' tenure here is what defines most of the school's success.
This coach led the team to a record ten national championships during his era. The coach earned his first title win in 1964. During 1964 to 1975, the team dominated the league, winning all but one title during these years. Of course, what Wooden and the team accomplished during this time will most likely never be seen again. It was an incredible run. Most of the school's main accomplishments took place during Wooden's time on the team. Before this coach took the lead, the school had never even made a tournament appearance. Once Wooden left the team, the school only earned a single championship and has not seen a season even close to what the team experienced during even one of their seasons with Wooden since.
University of Kentucky
The Kentucky Wildcats managed to make it to the number one spot on my list. This school currently offers the top basketball program in the country, with a record of more than two thousand wins, which is significantly more than any other college on this list. This is the school that easily outshines all the others on my list, with so many important wins and accomplished over the last several decades.
The university has a record of eight national championship wins, thanks to head coach Anthony Davis, who recently led the team to glory. In terms of all-time championship wins, Kentucky comes in at number two, with a third spot ranking for all-time final four appearances.
In terms of NCAA tournament victories, the school has made an impressive sixteen appearances. This is the only school to have had five different head coaches lead the team to the national championships. Coach Rupp won titles in 48, 49, 51, and 58. Coach Hall came in for the win in 1978. Pitino won a title for the team in 1996, while Smith won in 1998. Calipari helped lead the team to another championship win in 2012.
Final Thoughts
As you can see, college basketball has a very rich history. These are the schools that are responsible for producing some of the best players in the NBA. Many of these programs have been transformed throughout the years, lead by head coaches that have created winning strategies, intense practice sessions, and had the right skills needed to transform teams into championship winners. Of course, these programs are highly competitive, so high school players with the hope of entering the NBA after graduation really have to prove themselves in order to be accepted to one of these schools, but considering their all-time wins, traditions, and reputation for providing the top programs in the country, it's no surprise that many aspiring NBA players have found themselves calling one of these schools home.